Market Update – September 2022
Tidal Wave
As highlighted two weeks ago, fundamentals have taken a back seat whilst the central bank's war on inflation drives investor sentiment.
This week, the AAII's Bearish Sentiment reading crossed above 60% (extreme) for only the 5th time in its 35-year history. The last time it happened was March 5th, 2009. The AAII survey tracks short-term investor sentiment (six-month).
Extremely negative sentiment has historically been a good contrarian buy indicator, with a near-term rebound in equity prices possible but, in our view, not sustainable, much like the bear-market rally we had in March 2022 (+11%) and June 2022 (+17%).
We believe it is too early to 'buy the dip' within already diversified portfolios, particularly across global equities.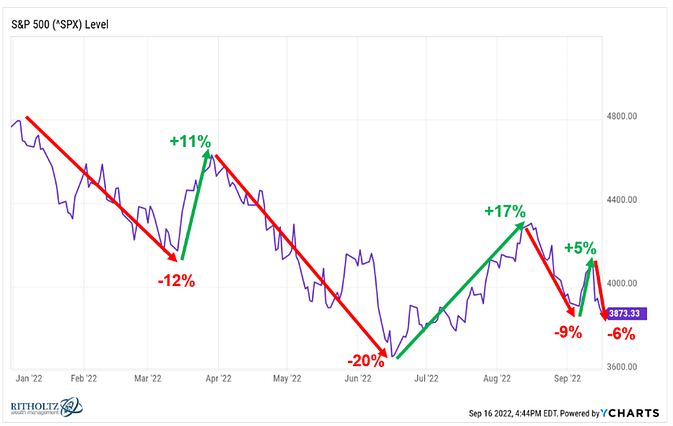 Although investor sentiment is extremely low, we have not seen a broad capitulation in earnings and thus prices to warrant a more constructive view on the outlook. If history is any guide, using over 70yrs of data from the S&P500, we can assume the current bear market is about 2/3 complete, both on average price decline and tenor.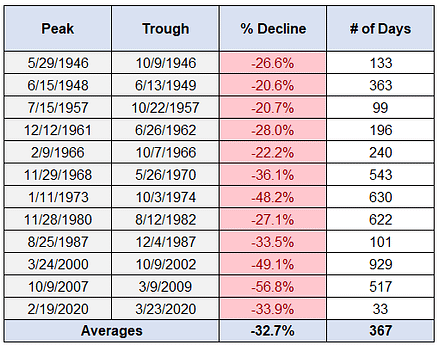 It's important to note that monetary policy works with a lag. Around 6 months is the time it takes for a policy change to make an economic impact.
The rapid succession of interest rate hikes during 2022 is like a tidal wave that hasn't hit the shore, raising the risks of a more significant economic downturn over the near term and, subsequently, a catalyst for risk asset prices to move lower.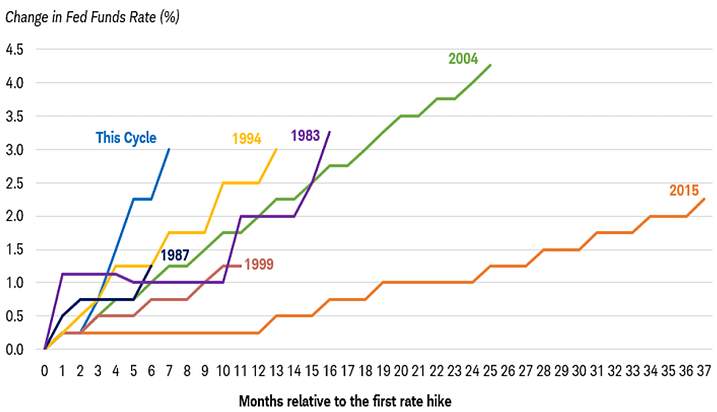 To be clear, some of this economic pain has been priced in by the equity market (MSCI World Index -20% YTD). However, in our view, there are significant downside risks to current earnings/valuations, underscored by inflation-fighting central bankers willing to inflict pain on households and businesses.
There is nothing you can do to control volatility across markets, but you control how you react to the volatility. We encourage investors to think long-term, remain patient, diversified and focus on the opportunities that may arise from a further deterioration of conditions.
Our neutral allocation to equities coupled with a higher than normal weight to cash provides a good balance between defense and offense as the complex environment unfolds.
The MP Advisory Board will discuss the outlook, risks and opportunities at their next meeting in early October.
This update was provided by Mackay Private Pty Ltd ABN 32 636 659 580, a Corporate Authorised Representative of Mackay Private Partners Pty Ltd AFSL No.534073. This email message is for the exclusive use of the intended recipient(s) and may contain confidential, privileged and non-disclosable information. If you are not the intended recipient, please contact the sender by reply email immediately and destroy any and all copies of the message. Please consider the environment before printing this email. Please click unsubscribe if you do not wish to receive future communications from Mackay Private.
General Advice Warning: The comments in this email do not take account of your objectives, financial situation or needs. Before acting on any general advice, you should consider if it is appropriate for you.